North Indian Classical Concert
December 10 at 19:30

-

22:00

£12.00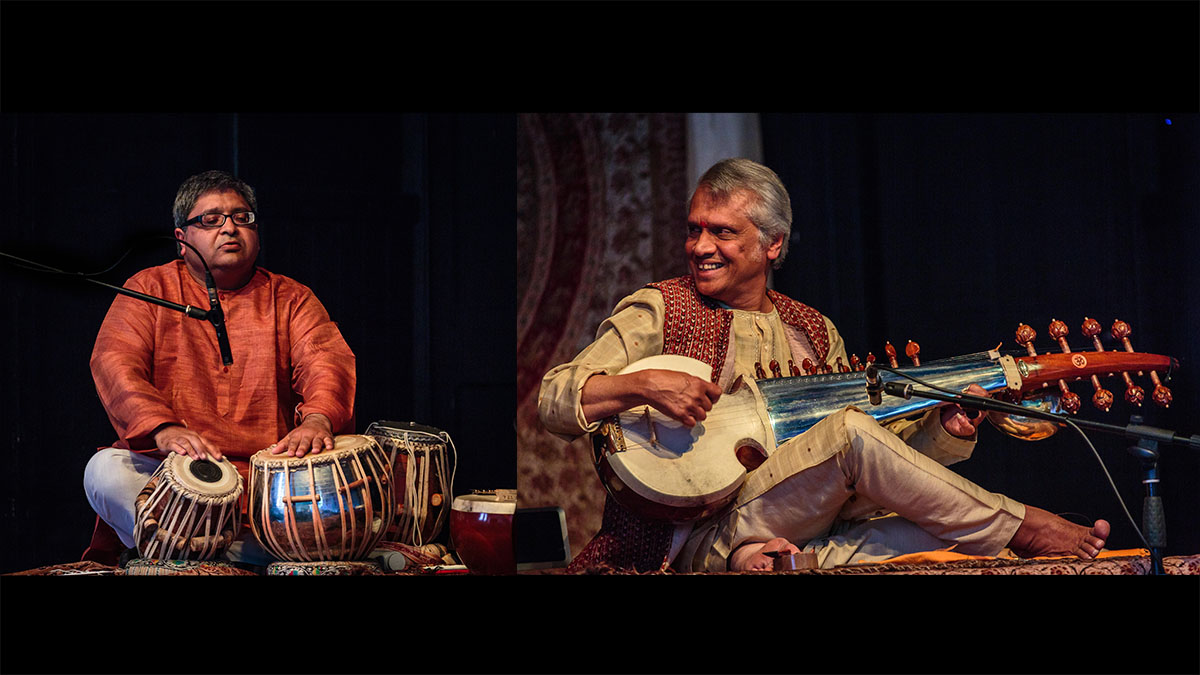 North Indian Classical Concert
with K Sridhar (Sarod) with Sanjay Jhalla (Tabla)
K. Sridhar is a resident of Stroud but a world traveller playing concerts in many countries through his 50-year career. He has played the sarod from a very young age and trained with generations of his own south Indian Hindu family as well as having great teachers in the North Indian systems of ragas, taught by court musicians.
Accompanying Sridhar, with complex and exciting rhythms, is Sanjay Jhala who joins us all from London. His teacher is Anindo Chatterji, a master tabla player, and we certainly benefit from all those shared skills. He is a good family friend always willing to play in Stroud and in St Laurence church especially.
The main solo for this concert is the sarod, a wonderful 25 stringed, fretless plucked instrument. It is rich and sonorous and classical North Indian music takes us through a slow and then faster journey of sound and improvisation within a raga form. After a long solo piece, the tabla enters and accompanies the main instrument with varied and stimulating rhythms. The music is both contemplative and within a deeply spiritual heritage and stimulating and thrilling towards the culmination of the piece.
The first half, of around 45 minutes to an hour followed by an interval and a further 40 minutes.
Bring cushions if you would like to sit on the ground but, of course, there will be chairs too!.
The music is very quiet and meditative to begin with and children under 8 might find it hard to sit still.
If you would like to read more about Sridhar and his life and music please go to www.sridhar.org.